We are a dynamic production company and we are engaged in industrial and technical screen printing. Our production line includes the production of graphic overlays, membrane switches, membrane keypads, technical labels and printing of various kinds of stickers. Top equipment of our production lines, the complexity of the manufacturing process, several years of practical experience and our work outcomes at a high professional level separate us from the competitors at present.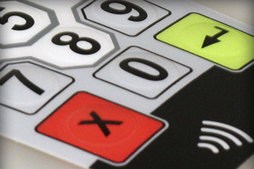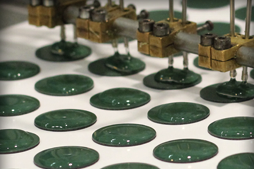 We have complete machinery and its innovation and automation according to the latest trends in this area is obvious to us.
Our know-how consists of several kinds of technologies for the production of various articles in dependence on the type of material. The production is made on the custom manufacturing basis, implementation on the specific materials according to the customer needs and requirements.
We have our own graphic studio, therefore if our customers do not have the possibility to supply their settings in digital form, we can process them, and possibly we can submit also our own graphic designs according to the customer needs. We can recommend the selection of materials and adhesives, depending on the criteria for the application.
Headquarter and contacts:

Priemyselny park Zaborske 516,
082 53 Záborske, distr. Presov
GPS: 48.95755, 21.26798
+421 – 51 – 77 33 795

 +421 – 51 – 74 80 511